Hotel Residence der Bircher
Via I.-Barat/Innozenz Barat Str. 1
39040 Campo di Trens/Freienfeld South Tyrol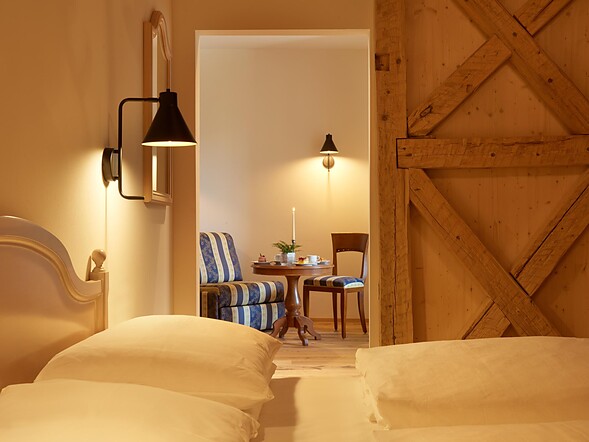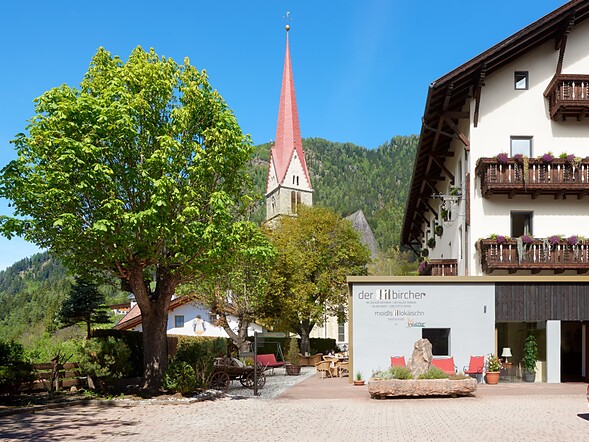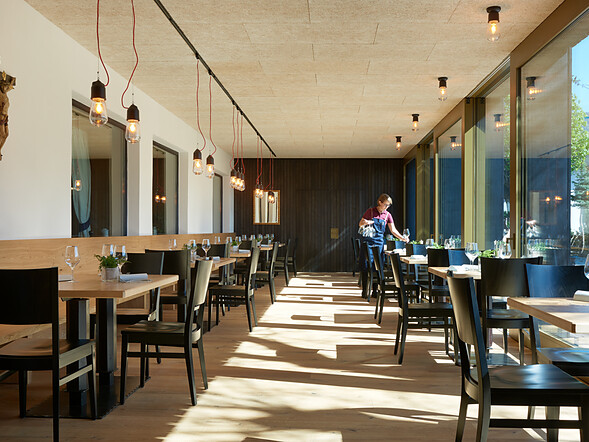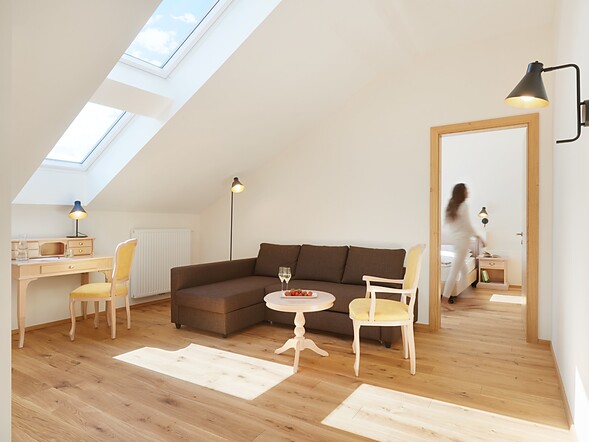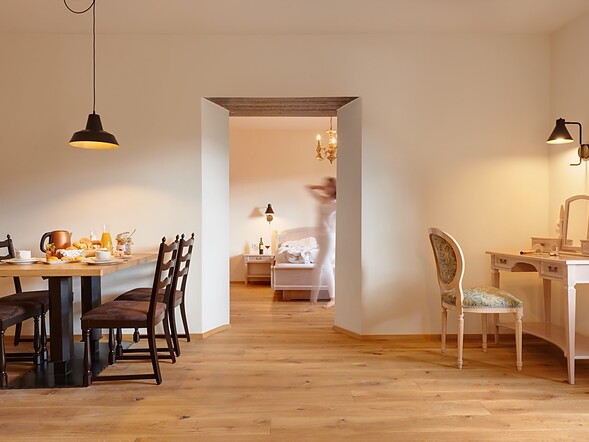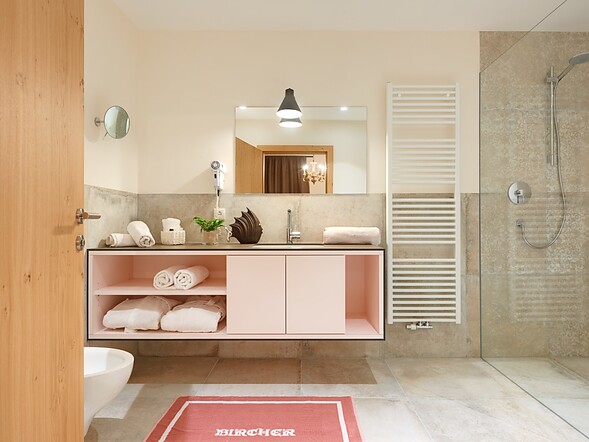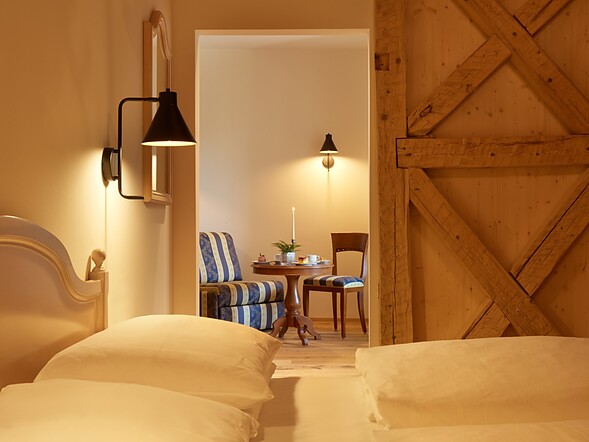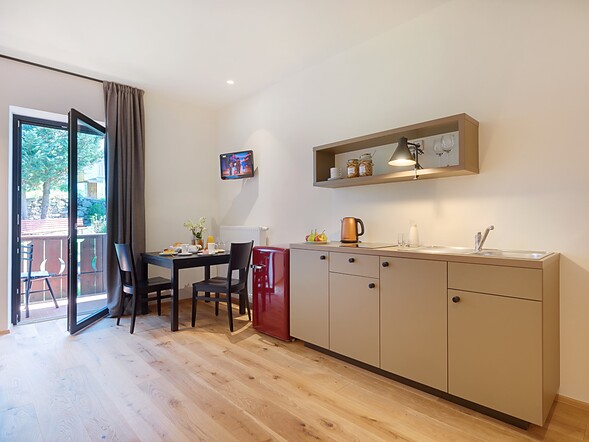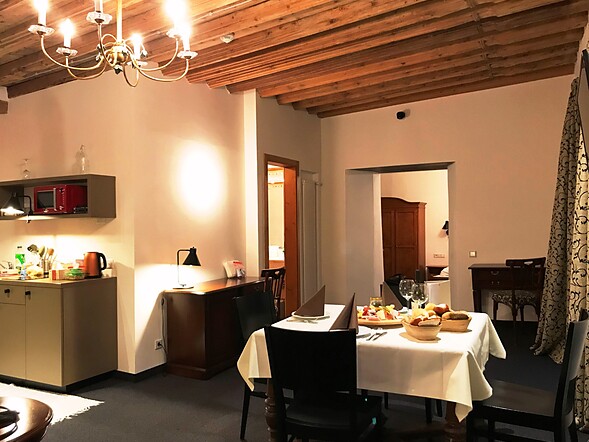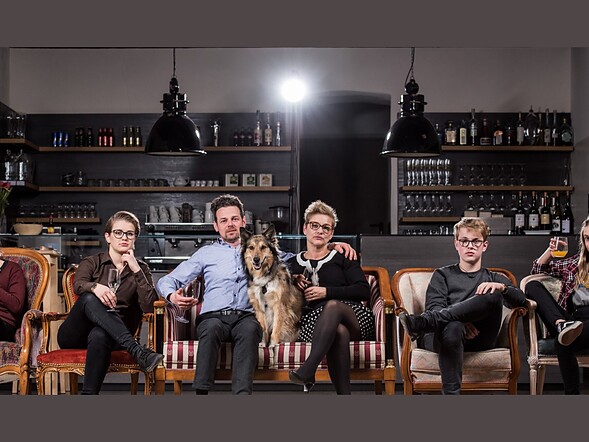 If you are looking for accommodation that goes beyond a classic holiday apartment in Vipiteno/Sterzing and the surrounding area, then our apartments in Maria Trens are the first choice for you. With a spacious layout, our accommodations have bedrooms, a living room, bathroom and kitchenette. Relax here after a hike or adventurous day's skiing and recharge your batteries for the next day. Your holiday apartment near Vipiteno/Sterzing is the starting point for wonderful hikes in the surrounding valleys, for example in Val Ridanna/Ridnauntal, Val di Vizze/Pfitschertal or up the Passo di Pennes/Penserjoch. In winter it is not far to the popular ski resorts in Racines/Ratschings, up the Monte Cavallo/Rosskopf and Ladurns.
Our 16 apartments in Maria Trens near Vipiteno/Sterzing (South Tyrol) offer every comfort you could ever wish for. They are holiday apartments where you can feel at home all the time but have that little bit of extra holiday luxury. In the morning we indulge you with a sweet and savoury breakfast, if you like. And hey presto, you're ready for a new adventurous day on holiday in South Tyrol. Why not plan a little detour into the Dolomites? In 40 minutes you are in the magical Funes/Villnöss valley and in Gardena/Gröden in an hour. Here you are enchanted by the unique mountain scenery that has been declared a Natural World Heritage Site by UNESCO.
Hotel Residence der Bircher
Via I.-Barat/Innozenz Barat Str. 1
39040 Campo di Trens/Freienfeld South Tyrol
Show phone number
No availability for this period. Please choose another period.
Special focus of the accommodation
Families
Seniors
Motorbikes welcome
Cycling
Hiking
Kitchen
Dietary cuisine
Breakfast buffet
Vegetarian menu
Choice of menus possible
Snacks/Small dishes in-between
Bread delivery service
Cuisine without glutine
Lactose-free food
Vegan cuisine
Payment options
Credit card
Bank card/Maestro
Service
Laundry/Laundry service
Tumble drier
Washing machine
Furnishing
Handicapped accessible
Garden
Drying room
Elevator
Public bar
Residence bar
Restaurant
Playroom
Playground
Open car park
Underground car park
WLAN
Free Wi-Fi
Dogs allowed
Entertainment, Leisure and Sports Offers