Rosskopf-Winter-Opening
04/12/2021 - 24/12/2021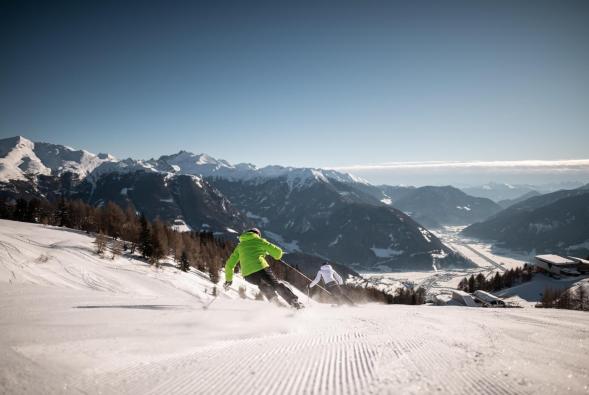 Description:
Looking forward to the first snow in South Tyrol! The Rosskopf awaits you from December 4, 2021 with the usual perfectly groomed slopes, the new Panorama lift and the valley run. As a highlight we offer you the longest and illuminated toboggan run in Italy. Not enough? After extensive winter sports activities, you can end the day at the Sterzing Christmas market. We wish you lots of fun and are looking forward to you.
Please note:
Ski pass prices ONLY apply in connection with at least 1 night of accommodation
Offer valid for 1 or multi-day ski passes up to 5 days
For member accommodations: tobogganing card and toboggan rental included (excluding night tobogganing)
Authorized ski pass purchase ONLY with a voucher via the accommodation
Request your holidays with alpine flair
Zingerlehof

Via Rudolf Maria Kruckenhauser 1
39040 Campo di Trens

Hotel Wieser

Stilfes 55
39040 Campo di Trens

Hotel Rose

Pfitscherstraße 119
39049 Wiesen/Pfitsch

Parkhotel Zum Engel

Via della Commenda/Deutschhausstraße 20
39049 Sterzing

Romantik Hotel & Restaurant Stafler

Mules/Mauls 10
39040 Campo di Trens/Freienfeld

Hotel Wiesnerhof

Prati/Wiesen 98
39049 Val di Vizze/Pfitsch

Hotel Lener

Via Blieger/Bliegerweg 2
39040 Campo di Trens/Freienfeld
Garni Färbe

Altstadt 46 B
39049 Sterzing

Bergerhof

Ried 11
39049 Sterzing

Hotel Sterzinger Moos

Via Palude/Moosweg 4
39049 Vipiteno/Sterzing

Hotel Maibad

Bagni di Maggio 6
39049 Vipiteno - Val di Vizze

Hotel Restaurant Schaurhof

Novale/Ried 20
39049 Vipiteno/Sterzing

Hotel Guesthouse Klammer

Via Brennero/Brennerstraße 42
39049 Vipiteno/Sterzing
Please select one or more accomodtions to complete your request.